HAKKA Liquidity Mining [Alpha Tractor]
Learn how to earn HAKKA for providing liquidity on BlackHoleSwap.
THIS STRATEGY IS BRAND NEW. BLACKHOLESWAP HAS BEEN AUDITED BUT IS NOT RISK-FREE. TRADERS SHOULD APPROACH THIS STRATEGY KNOWING YOU MAY LOSE FUNDS.
This is part of the Alpha Tractor series - giving you intel into the freshest yield for the most honest farmers only.
What happens when you combine Solidity wizards with engaged farmers?

You get Hakka Finance.
Hakka Finance is a DeFi ecosystem that "Warps Spacetime with Crypto Native Primitives". It's operated by the HAKKA governance token, giving holders the right to shape future products along with a supposed claim on future revenue.
Today, Hakka kicked off its first liquidity mining campaign, offering two unique pools to earn HAKKA for valued-added liquidity.
Here's what you need to know.
BlackHoleSwap
Hakka's flagship product - BlackHoleSwap - is a stablecoin DEX offering "nearly infinite liquidity" due to a unique AMM design backed by DeFi lending and borrowing integrations.
"By integrating lending protocols (like Compound) to leverage excess supply while borrowing on the inadequate side, (BlackHoleSwap) can process transactions far exceeding its existing liquidity."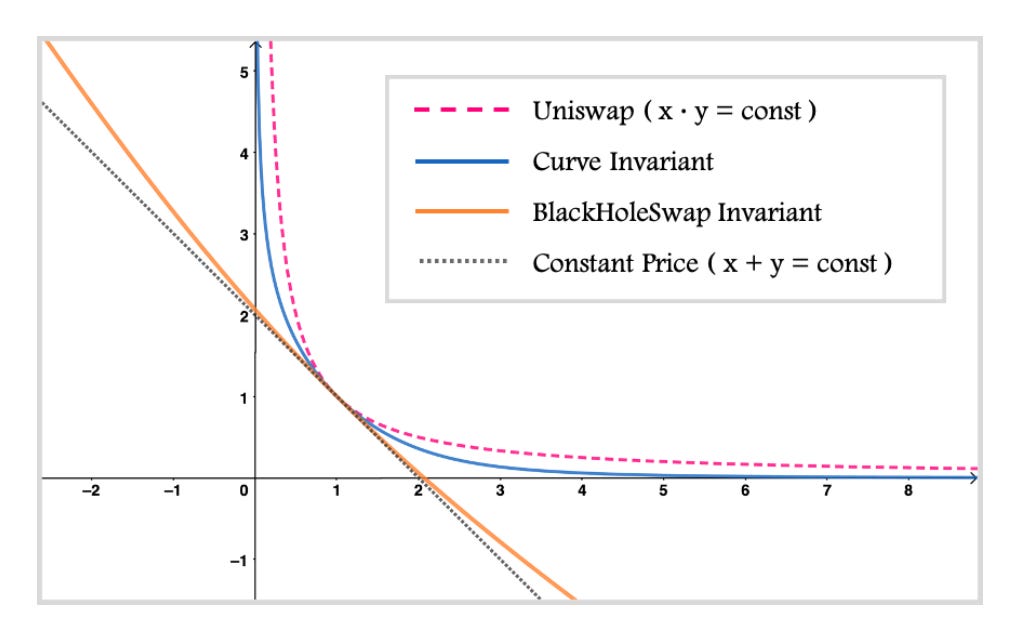 As illustrated in the diagram, the BlackHoleSwap invariant looks to offer zero slippage regardless of the size of an order, an ideal scenario for whales looking to route different stablecoins.
This meme (currently untested in the wild) suggests BlackHoleSwap has the "deepest liquidity in the universe". Now, it's time to put that theory to the test.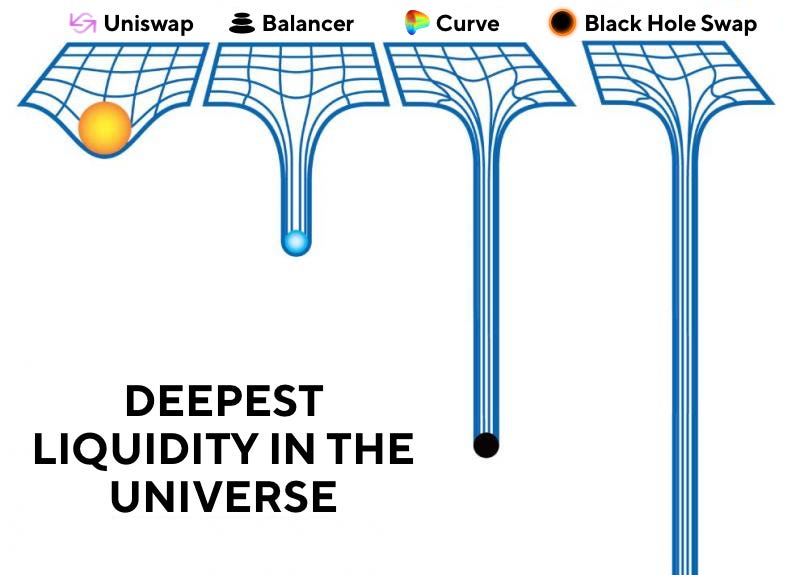 HAKKA Liquidity Mining
With the launch of HAKKA liquidity mining, incentivized usage of BlackHoleSwap is now live.
Farmers that provide liquidity to the BlackHoleSwap DAI/USDC pair and/or this 90% BHSc$, 4% DAI, 4% USDC, 2% HAKKA Balancer pool stand to earn HAKKA as follows.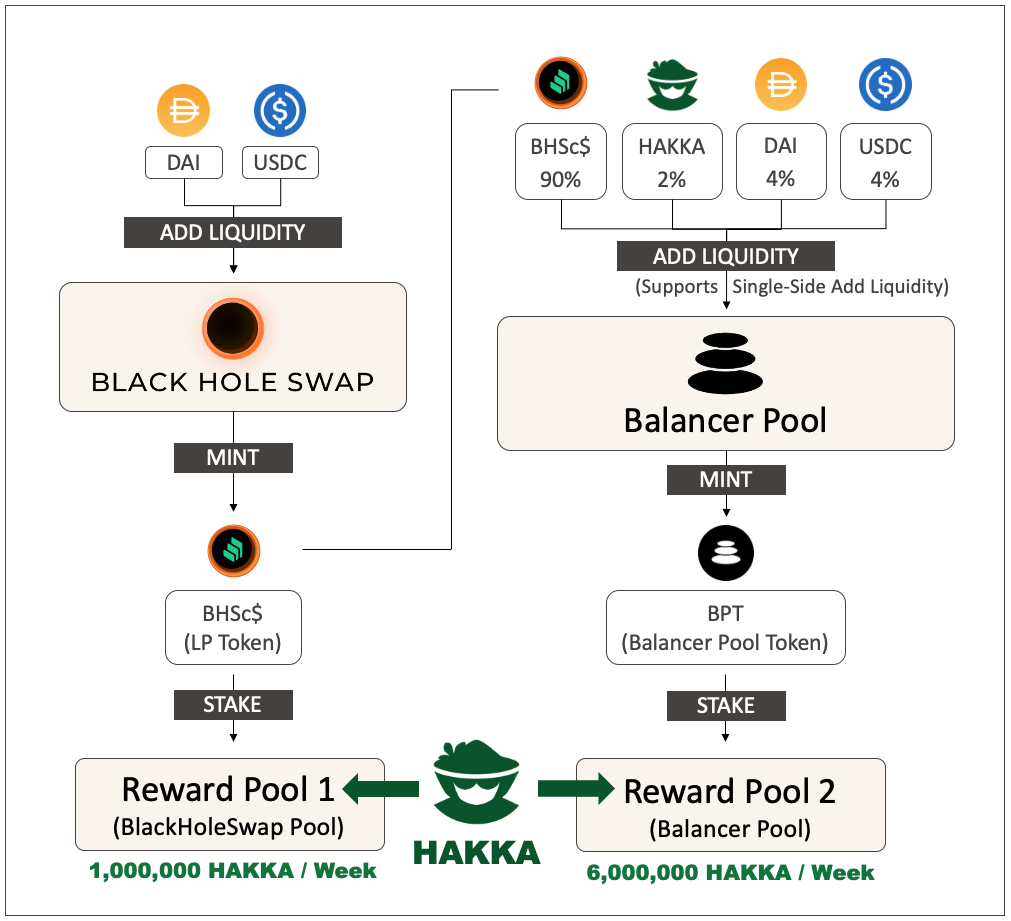 A detailed tutorial on how to enter either of these pools can be found here. To earn HAKKA rewards, farmers will need to stake their positions via the Rewards Dashboard.
Please note that the Balancer pool offers 6x the amount of HAKKA as the BlackHoleSwap pool. Farmers can enter the Balancer pool with any of the supported tokens, making this a relatively passive means of access.
HAKKA Tokenomics
Here's a look at the HAKKA supply. A full breakdown of all past sales, prices, vesting, and more can be found here.
Please note that early investors are up 1000x at this point, making this token one which may make for good farming, but probably not for trading.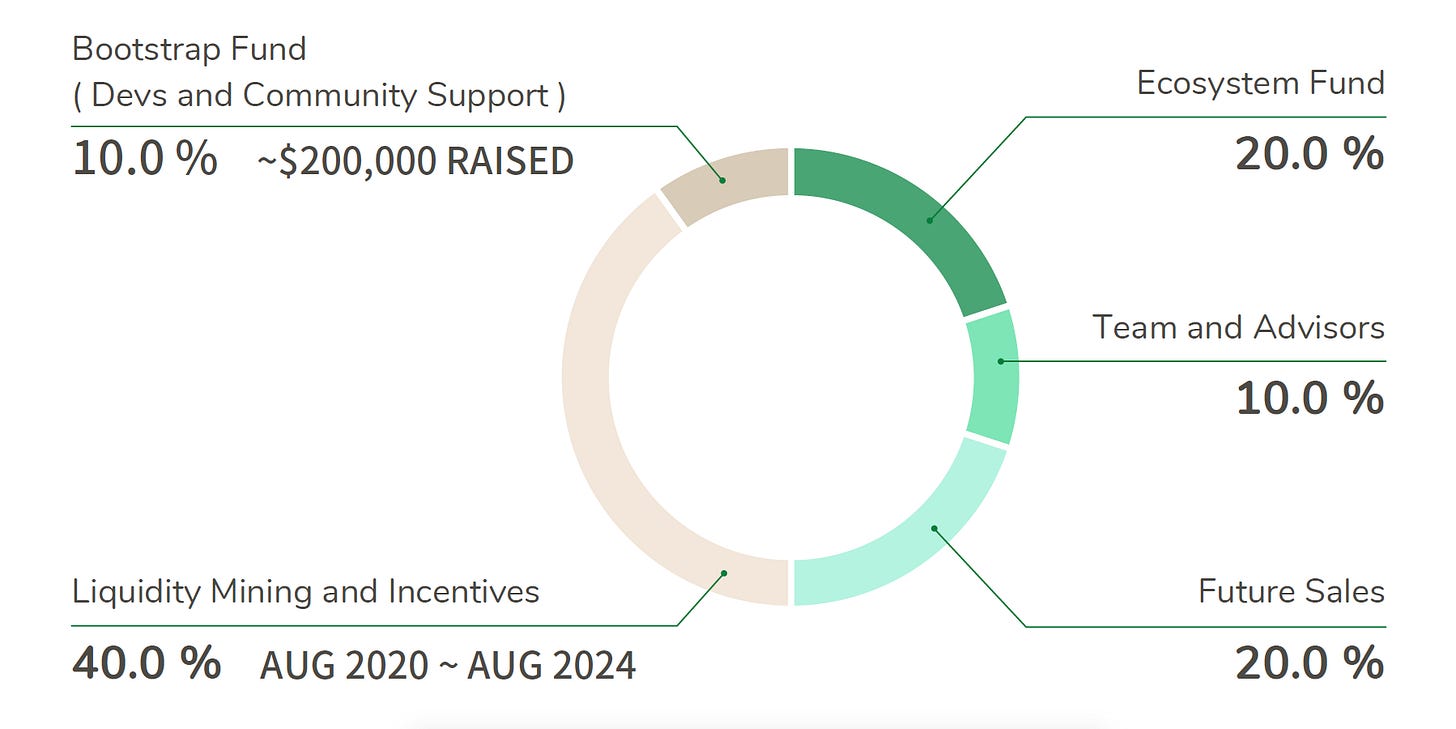 Liquidity mining is set to run for 214 weeks, broken down as follows. Please note that weekly rewards will continually diminish each week, meaning early farmers stand to share the largest allocation of HAKKA.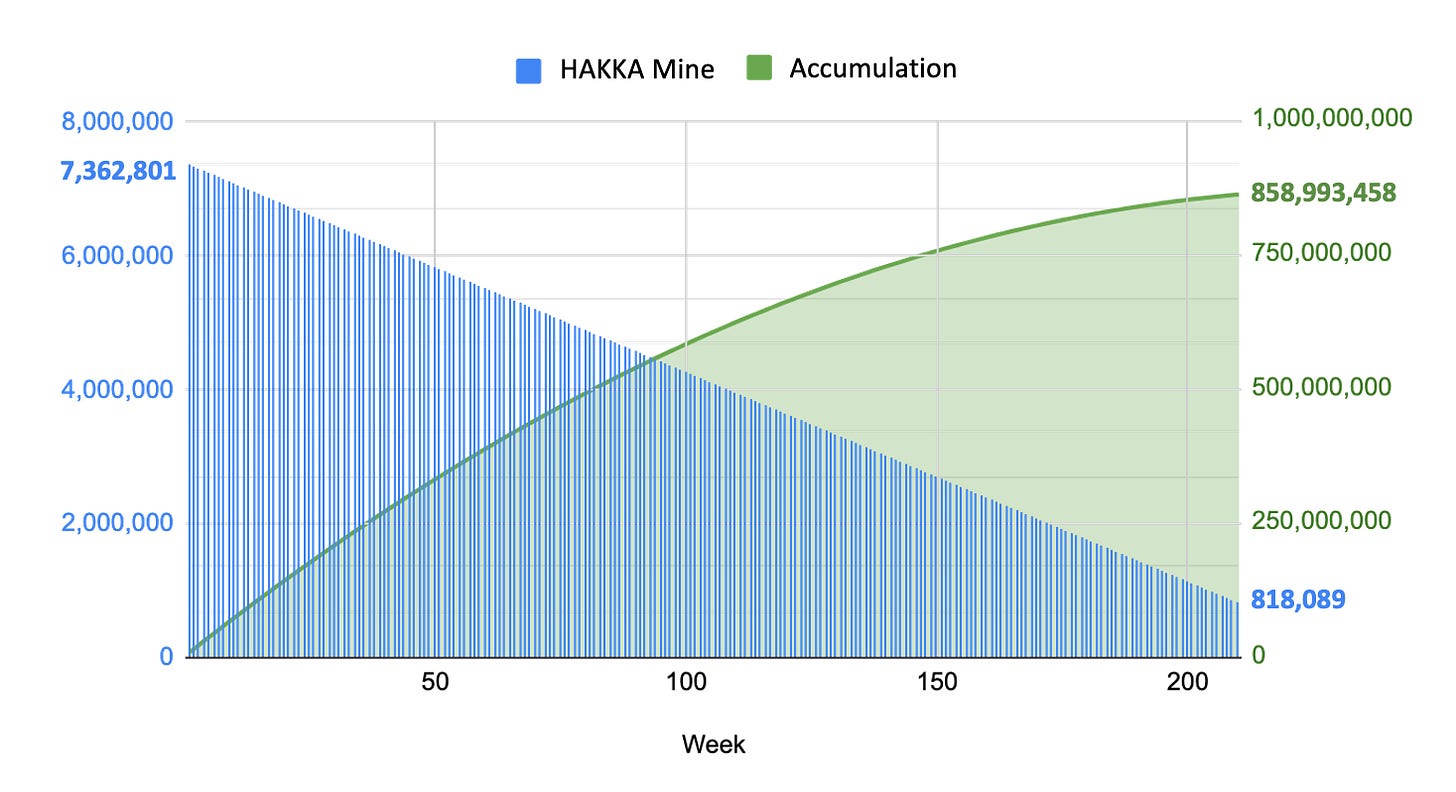 What's unique about Hakka is that there are many more products in the queue outside of BlackHoleSwap. All of these products will likely be incentivized with HAKKA and governed by tokenholders via a HakkaDAO in Phase 4 of the governance roadmap.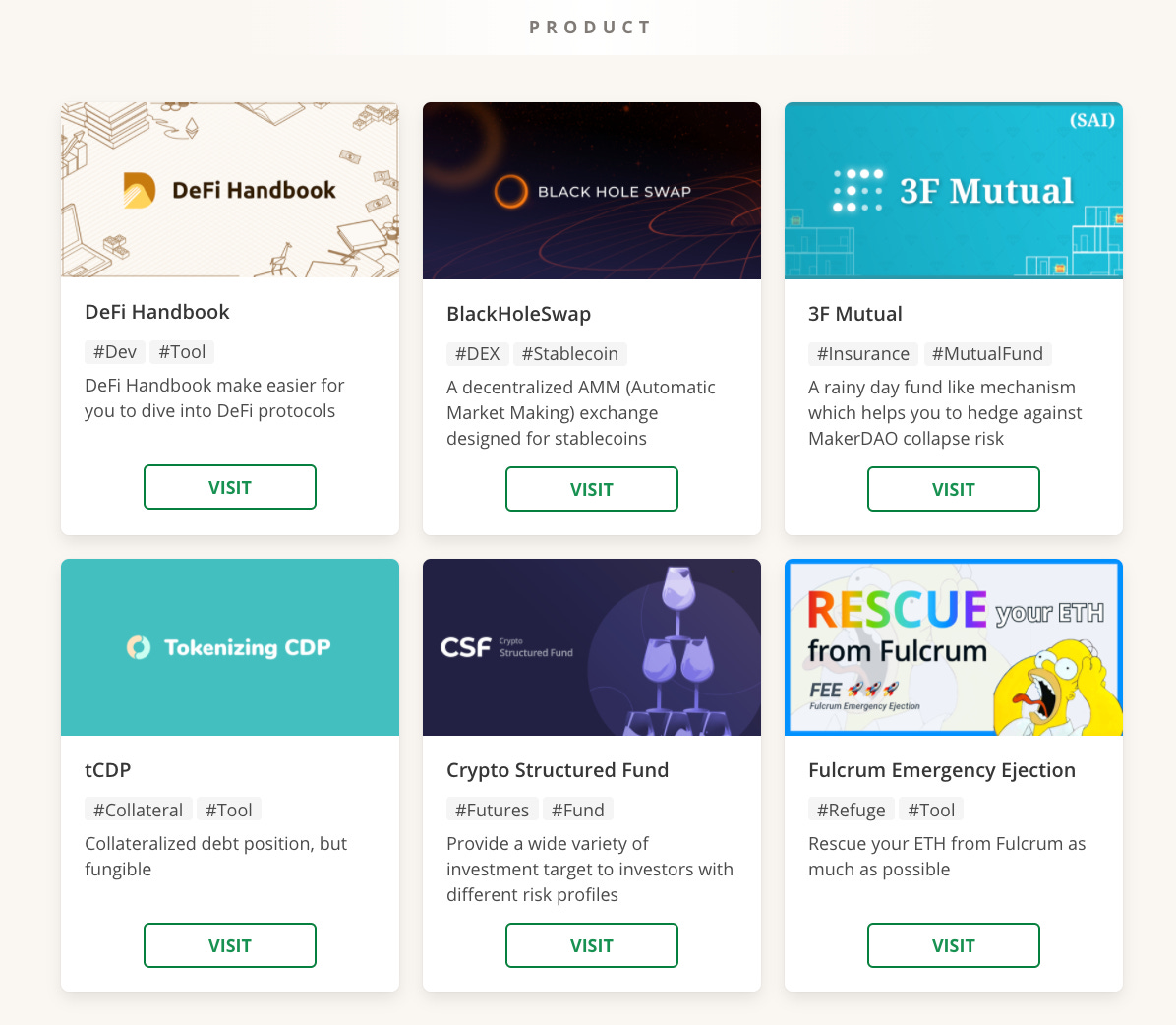 In closing, Hakka Finance has displayed a strong commitment to transparency and shipping with a purpose.
While the price of HAKKA has surged (and since corrected) in the past week, it's clear that there is value to be created through the governance of a suite of robust DeFi products created by and for the community.
Until then, keep Hakka on your radar for future farming opportunities like BlackHoleSwap!

Stay safe out there!
——
All info in this newsletter is purely educational and should only be used as research. DeFi Pulse is not offering investment advice, endorsement of any project or approach, or promising any outcome. This post is prepared using public information and does not account for specific goals or financial situations. Be careful and keep up the honest work!